Artist creates illustrated guide through National Forest arts grant funding
12th Aug 2021
In this blog post we hear from Lucy Stevens, a Leicester-based visual artist, who was among the six artists and organisations to be awarded a National Forest arts grant. Lucy tells us about her inspiration which led to the creation of Natural High - a pocket-sized printed guide that brings together ornithology and wellbeing. 
When I heard about the arts grant at the end of 2020, I thought that this would be a great opportunity to develop a project combining nature and wellbeing to engage people with National Forest sites and develop the interest and connection with nature that many people have found during the lockdown. Now, as we are able to be out and about a lot more, people are still wanting to hold on to the connection with the natural world that they may have formed during the last 18 months and I hope this guide will help with that. 
For this project, I was keen to share my love of birding with others and how this experience could help to reduce stress and build connections with green spaces. I knew the project needed to be in the form of a guide to include bird illustrations to help with identification, but I was also keen to highlight the rejuvenating qualities of birdsong. Therefore, I connected with Emma-Jane Bunn, a mindfulness meditation teacher based in South London for her advice and to pull together an easy step-by-step guide for everyone. We were both keen that the meditation could be done anywhere, including at home, your office, sat on the bed or outside on a park bench or picnic blanket.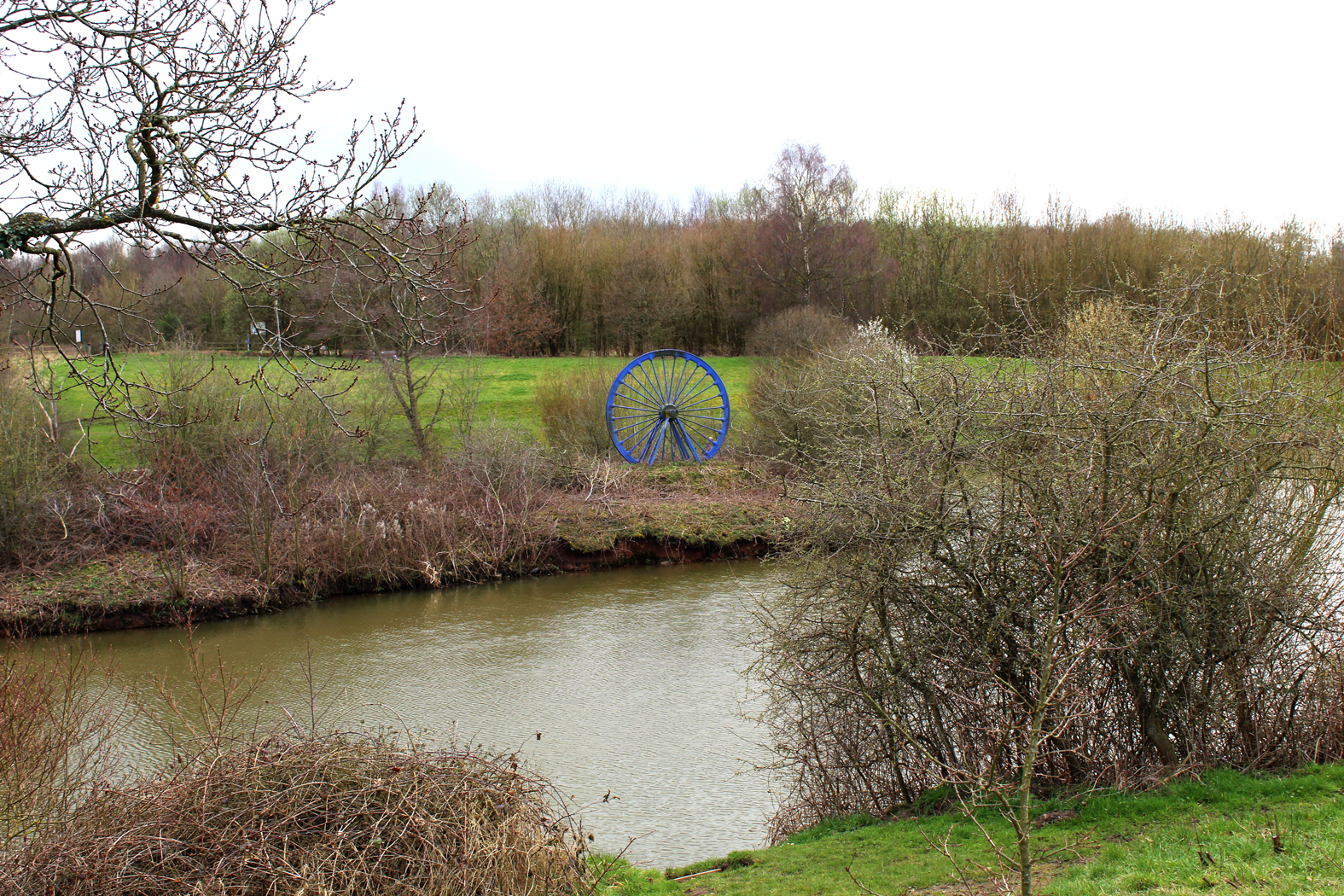 Before I could start to draw the birds for the guide, I needed to know which birds were most likely to be seen at National Forest sites. I am an amateur birdwatcher but for this I would need the help of birding experts. I was lucky enough to be supported by local birders and members of the Leicestershire and Rutland Ornithological Society and Nature Spot who were keen to share their knowledge of birding, including the best locations for birdwatching. I took their advice and visited Beacon Hill, Bradgate Park, Bagworth Heath Country Park, Sence Valley and Kelham Bridge Nature Reserve along with Millie, my Border Terrier to birdwatch/listen, take photographs and to do some quick on-site sketches. I was born and raised in Leicester, so it was wonderful to visit (and revisit) these locations and discover new pathways around the parks and reserves. The sand martin wall at Bagworth Heath was quiet when I visited but I can imagine it being a hotspot for nature lovers to watch the aerial acrobatics of these agile fliers.  
With more people accessing green spaces during lockdown, it has clearly changed our relationship with nature. As part of the guide, I thought it was important to include some tips to identify birds and an overview of the Countryside Code for those that had little or no experience of visiting reserves, so that they were aware of how to enjoy the outdoors whilst respecting everyone and the environment. It's great to see that a new section under the code has been added to include 'Be nice, say hello, share the space.' 
Visitors to National Forest sites can use the code along with useful advice from local birding volunteer Martin Vaughan on how to photograph birds using a mobile phone or digital SLR camera. He, along with other birders have captured some incredible photographs of their encounters with birds to showcase as part of the guide. They have also very kindly shared how much they love birdwatching and how important it is to their wellbeing. 
Any birdwatcher will tell you that patience is the key to learning the calls and songs of birds, including those more elusive species that are on the list of conservation concern. Throughout the guide bird footprints are used to demonstrate each bird's conservation status. Red demonstrates those that need urgent attention, amber shows a moderate decline in recent years and green is the least critical group. With this in mind, I have included information on how to help birdlife by making small changes to your home and garden and how to become a citizen scientist by taking part in short and long-term projects to count and monitor birds via several wildlife charities.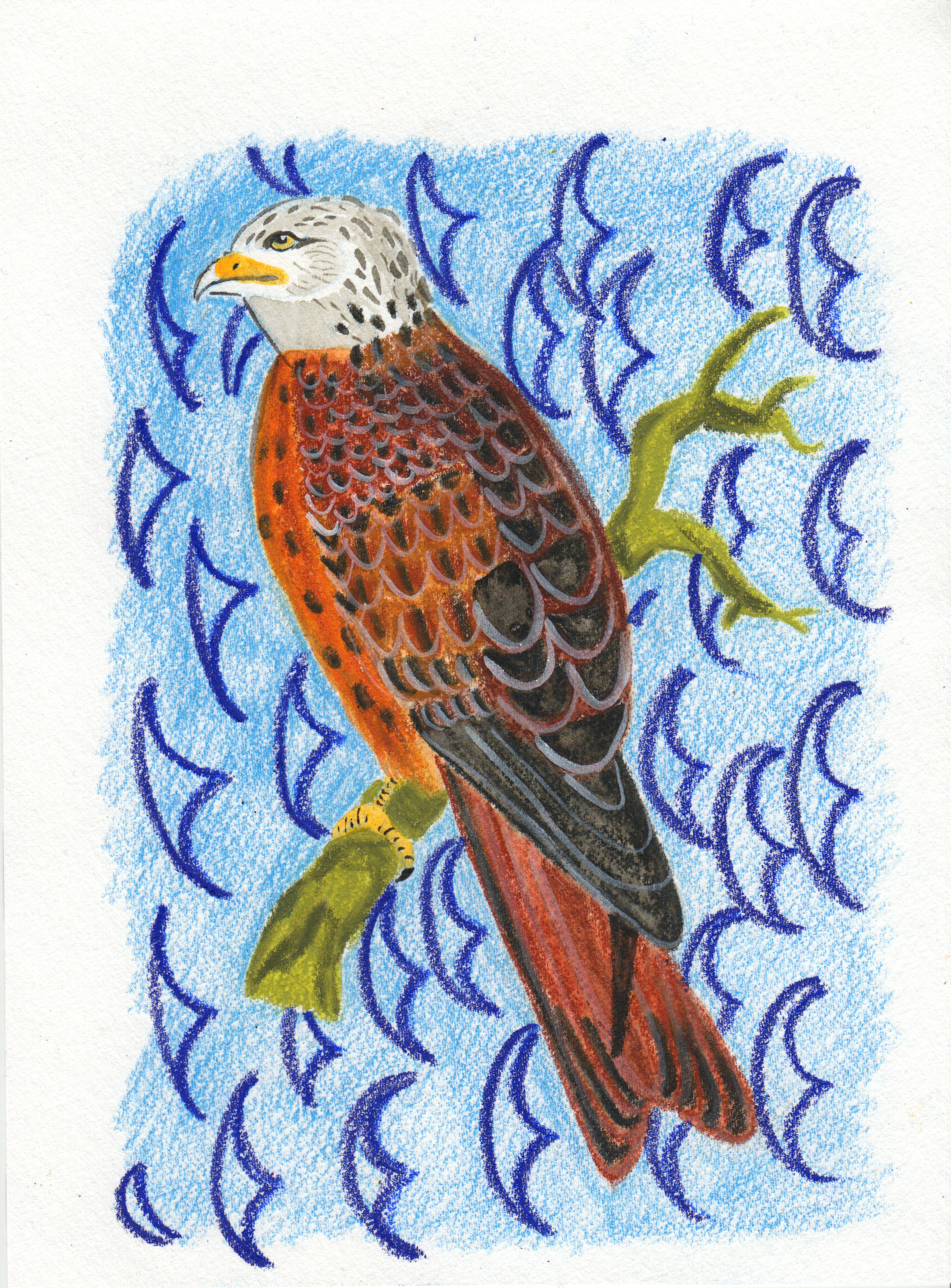 There will only be 100 risograph printed guides available from 27th September, so be quick to pick up your copy from Ashby De La Zouch Library, Measham Library, Coalville Library or Leicester Central Library. They come in a handy pocket size so you can bring it along on your next trip to a park or nature reserve to help better connect with nature through National Forest sites.
I'd like to thank everyone for their support and involvement in the project. You can find out more about 'Natural High' on my website.  
Lucy Stevens is a sound and visual artist based in Leicester, creating work in response to the natural environment and wildlife using a range of mixed media. Lucy's practice takes inspiration from colour theory, birds and being outside in nature.  
Give to the Forest
Give monthly or one-off donation?