Tread a new path and take part in the National Forest Trek
11th Jul 2022
It's just nine weeks until the second National Forest Trek is underway – a 75-mile walk through the lush woodlands, rolling countryside and industrial heritage of the National Forest way.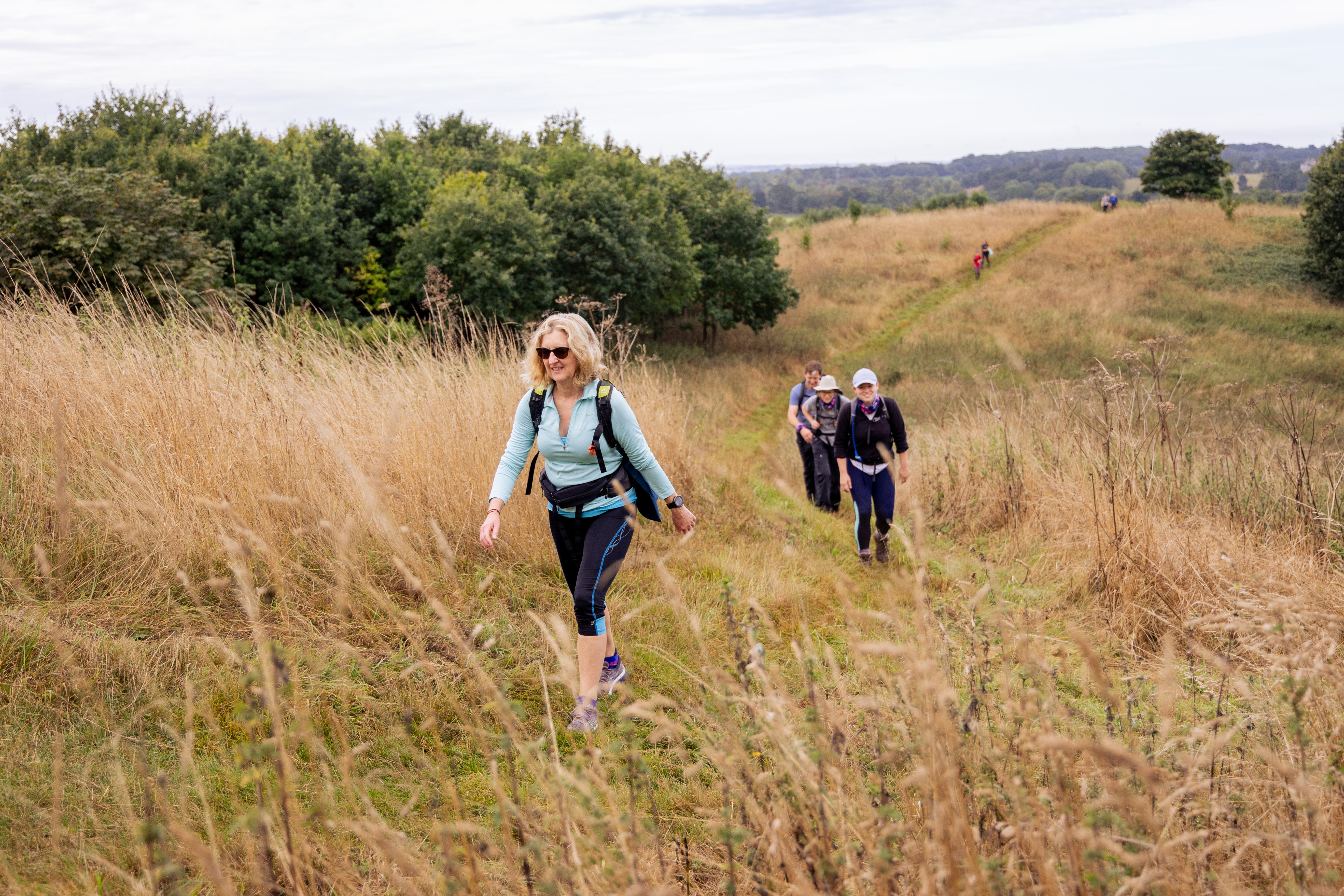 Starting from Beacon Hill in Charnwood the trek will take place, 9 – 11 September and is a great way to explore the Forest, with the route revealing the best the National Forest has to offer across a wide variety of landscapes.  
You'll witness areas you might know and plenty of hidden gems along the way too, from the almost primeval ancient landscapes of Charnwood with its rocky outcrops, rolling hills, parkland, iconic views and some of the best wildlife spots in the region; through to places steeped in fascinating industrial heritage across the heart of the Forest, showcasing the extraordinary landscape transformation that's taken place over the last three decades. Open cast mining has been replaced by newly planted woodland, thriving wetlands and colourful wildflower meadows. Finally, with the end nearly in sight, you'll take in the pretty villages of Needwood before an atmospheric and emotive finish at the striking National Memorial Arboretum, a place of reflection and remembrance.   
If you want to challenge yourself this year, whilst raising money for fantastic causes then the trek is the perfect opportunity. There is still time to start your training this summer, before undertaking a one, two or the whole three-day adventure in the company of your friends, family or colleagues.  
You'll have a lot of fun enroute, and you can use the experience to raise funds for the Forest to help us grow a greener future or for a charity of your choice. The whole weekend is supported: everything is taken care of, with great food, drink and snacks provided throughout, options to camp along the way with transfers for both you and your luggage should you chose to walk the entire route. We're not saying it will be easy, but imagine the thrill as you soak up the wonderful atmosphere, spurred on by your fellow trekkers and our supportive team.   
If you want to take on the challenge of the Trek this year, then visit the National Forest Trek website to sign up.  
Give to the Forest
Give monthly or one-off donation?