DEFRA Minister visits the National Forest
3rd Dec 2021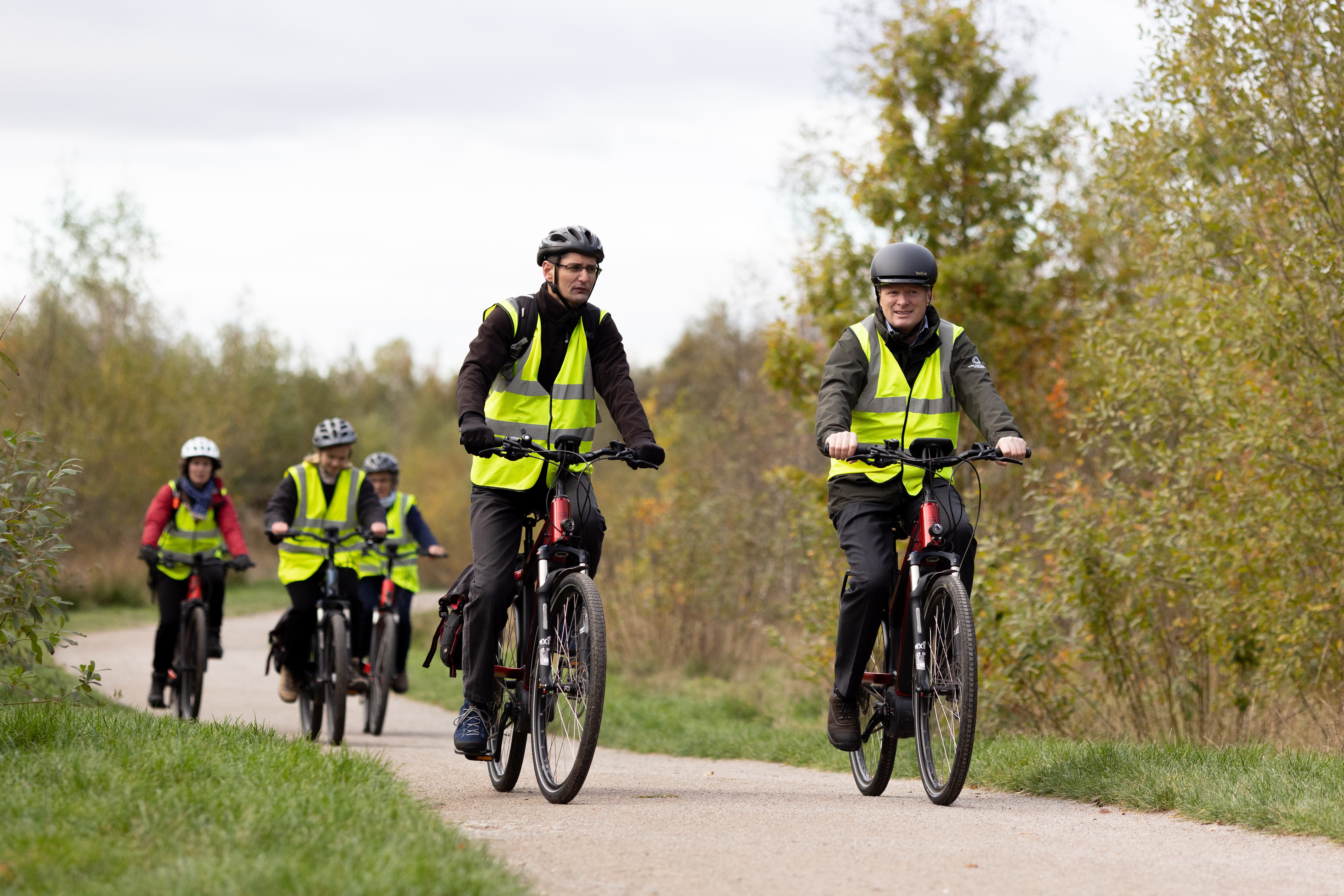 Richard Benyon, Minister for Rural Affairs, access to nature and Biosecurity, visited the National Forest last week to see how it is leading the way on woodland management across its 200 square miles.
With new woodland planting on the increase to combat climate change, active woodland management is essential to reduce tree disease and ensure healthy trees that can store carbon.  In the National Forest, 82% of woodlands have now been brought into active management through a partnership between the National Forest Company (NFC), farmers and landowners.  This is well ahead of the national average, standing at only 59%. 
Woodlands in the UK are currently suffering from a number of pests and diseases that can travel from tree to tree, carried either on the wind or transferred through leaf litter or the use of tools from one site to another.  New diseases such as ash dieback are also on the increase with the onset of climate change.
Directors and trustees of the NFC joined the Minister on a short tour of the heart of the National Forest on e-bikes, courtesy of National Forest E-Bike Holidays. They visited Feanedock, home of the National Forest's Timber festival, and met with Kevin Banton of the Heartwood woodland management volunteers, to discuss strategies employed to reduce the transfer of disease from one woodland in the National Forest to another.
The National Forest is also part of a national pilot scheme to assess how DEFRA organisations can manage biosecurity to reduce the spread of pests and disease. NFC's woodland officer Dan Small explained to the minister how the National Forest is working to demonstrate how landscape scale biosecurity, pest and disease control can be delivered, highlighting the challenges that landowners will be overcoming across the UK in the coming years as more and more woodland is created.
The mixed woodlands of the National Forest are more resilient than monoculture forests as they contain multiple species, so are less susceptible to mass impact from one disease. Looking after the woodlands also helps to keep disease at bay, as more space between the growing trees due to effective thinning of young woodlands gives better air circulation and growing conditions for the remaining trees.
John Everitt, Chief Executive of the National Forest Company, said:
'It's a real pleasure to welcome the Minister to the National Forest and showcase the work we are doing to support resilient woodlands that benefit wildlife, communities and the economy. With the importance of trees highlighted by the Government's England Trees Action Plan, getting woodlands into active management is now more urgent than ever as we adapt to a changing climate.' 
Give to the Forest
Give monthly or one-off donation?