Forest Society grants reopen for second round of applications
20th Jan 2022
We're pleased to announce that after a successful pilot last year we are reopening the National Forest's Forest Society grants for applications on Thursday 20th January, to support the health and wellbeing of residents and communities within the National Forest.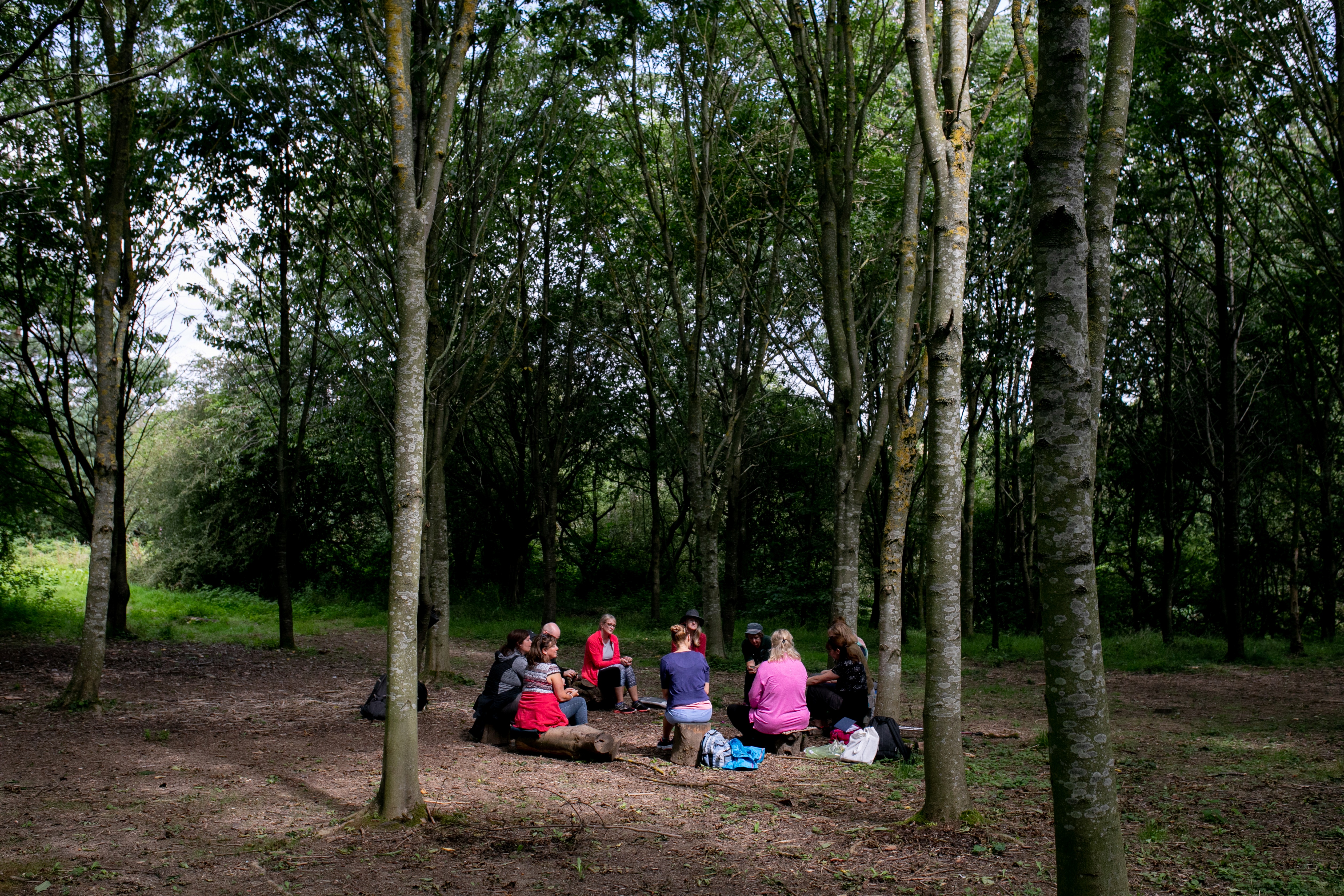 Through this grant programme we're looking to find innovative ways to support people as we continue to recover from the Covid-19 pandemic and encourage new and diverse audiences to get involved with Forest activities, increase participation overall, and use local woodlands to harness the wellbeing benefits of spending time outdoors. 
Our vision is for a National Forest society that reflects a strong Forest identity, fosters sustainable living, and promotes thriving communities. Over the past year, many people have found solace in having access to natural habitats close to where they live, a place to exercise, reflect and strengthen our relationship with nature.   
Sue Anderson, Community Engagement Manager for the NFC said: "We had the privilege to support partners to deliver some excellent projects through the first round of Forest Society grants.  It has been great to see local people engage with the outdoors in so many different ways - forest bathing, meditation, nature therapy sessions. We're delighted to receive applications for new projects coming forward this year."    
The funding is open to businesses, community groups, creative organisations, artists, charities and facilitators that can demonstrate an activity that will have a positive impact on local communities within the Forest. 
Selected projects will also have the opportunity showcase their work or share new ideas and learnings at this year's Timber Festival.  
The scheme is open now and the deadline for submission for applications is 21st February 2022, further information and application forms are available here on the National Forest website. 
Give to the Forest
Give monthly or one-off donation?