National Forest communities come together at Timber
19th Aug 2021
We can't believe it's been well over a month since Timber Festival! We're still reflecting on the wonderful weekend of outdoor arts, music, celebration, and debate in the beautiful woodlands at Feanedock.
The event highlighted the joys of being outdoors with family and friends, with plenty of space to relax, share experiences, listen to early morning birdsong and late-night DJs, try woodland crafts, yoga and forest bathing, and generally feel the freedom we have so greatly missed.
It was particularly exciting to gather with many of our Forest communities, including schools, volunteers and other local groups.
The Community Woods tent hosted a range of talks and activities from groups and organisations across the Forest, such as re-wilding, community food growing, volunteering and green social prescribing. Heartwood Community Woodfuel Group demonstrated the art of charcoal-making, and members of the Community Woods network across the Forest met up for the first time to share their experiences, challenges and aspirations. The session was incredibly positive, despite all the adversities of the past 15 months. There was a real sense of ambition, with many groups seeing a renewed public interest in the outdoors, nature and volunteering.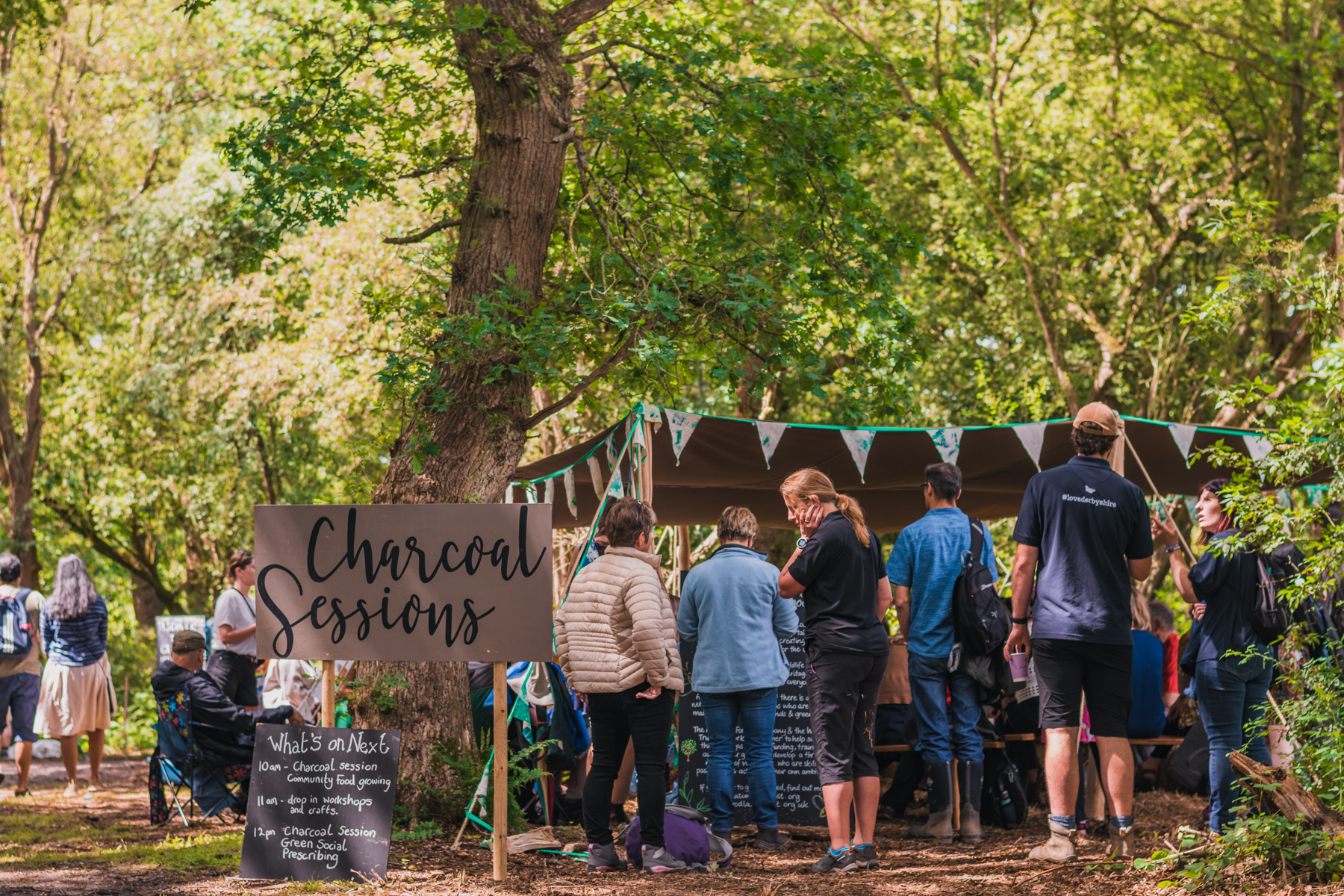 Thirteen local schools saw their winning entries to the Bird Brained Bird Box competition created and installed as part of the festival, adding a colourful splash to the festival site.
We held a celebratory event for our outdoor learning projects. Schools from across the Forest who are part of Creating a Forest for Learning joined with Forest Foxes (predominantly Leicester city schools), to share valuable insights into the different ways schools are engaging their pupils in learning outdoors, and the benefits to confidence and self-esteem it can offer – not to mention the pure fun.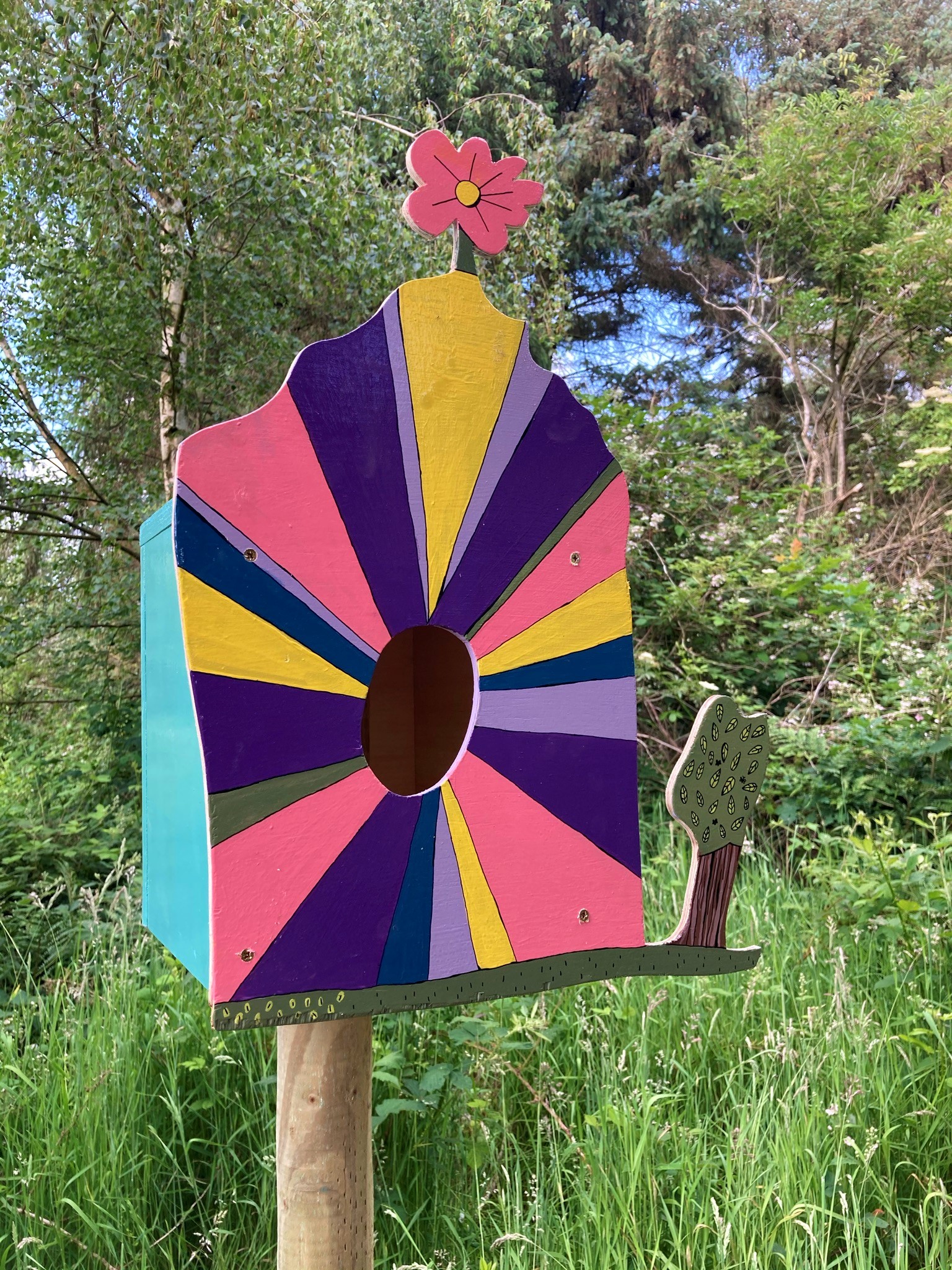 We were especially pleased to welcome pupils from the Leicester City in the Community Foxes Friday programme, aimed specifically at cared-for children from within the city. They climbed trees and learned new skills with the Forest School Association, and generally had a wonderful time.
The Foresters' Market showcased the developing woodland economy in the National Forest, bringing together a range of craftspeople. Festivalgoers were able to browse among
woven baskets, one-off chopping boards, tables, bowls and coppice products, chatting to the makers while admiring the natural beauty of their work.
Timber 2022 is on sale now! Make the most of the early bird tickets and 25% local residents' discount: www.timberfestival.org.uk
Give to the Forest
Give monthly or one-off donation?