Announcing The New National Forest Art Grants Projects
11th Feb 2021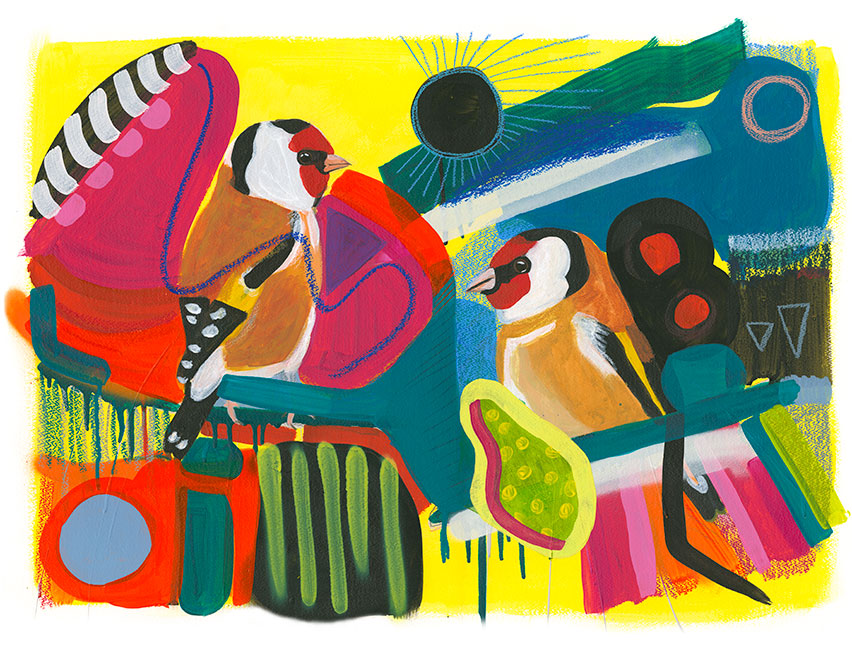 We are very excited to be able to announce the six artists and organisations who have been awarded the new National Forest arts grant. The fund, which was launched in December last year, has been established to support the arts sector within the National Forest during the continued challenges that COVID-19 presents.
The grants were open to artists, arts organisations and community groups whose work is based in the National Forest or who can demonstrate an existing connection to the Forest through previous work. The projects will take place from February to July 2021, and their delivery and production will be kept flexible, in order to accommodate any Covid measures that may be in place.
The National Forest is a place where trees lead the transformation of lives and the economy as well as the landscape. We wanted to commission creative activity that would express this in innovative and exciting ways, inviting applicants to respond to the themes of health and wellbeing, nature, sense of place, sustainability, and climate action. The initiative also recognises how the arts can support people in living through Covid and lockdown. 
Jo Maker, Festival & Arts Officer, National Forest Company, said: "We were delighted by the interest and breadth of ideas proposed for this new scheme. The chosen projects will form an exciting programme of creative delivery, helping to further interpret and develop the National Forest culture."
"The projects will generate some fantastic engagement opportunities for audiences within the Forest and beyond, from podcasts and printed booklets to songs and portable exhibitions, each offering a chance for people to experience the Forest, or the natural world where they are, in a unique, yet safe way. We are especially pleased to be able to support these creative practitioners to develop new work at a time when physical performance and participation is so restricted due to the pandemic. We see the arts playing an important role in a green recovery, feeding into a low carbon and creative economy."
The six selected projects are:
Rachel Howfield Massey from Other Ways to Walk will create Listen Hear, a series of six, monthly podcasts offering a contemplative experience of nature through recorded words and soundscape. For each podcast Rachel will interview a different expert from a range of fields including science, health, and culture, and will invite listeners to take part in simple nature connection activities, with information about changes in nature each month.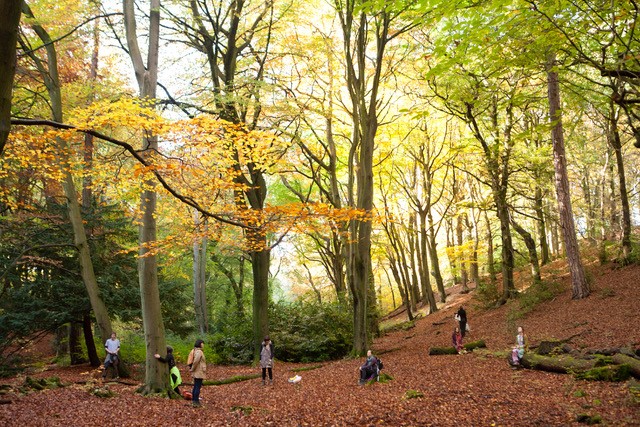 Nottingham-based multidisciplinary artists INSTAR will embark upon The Paper Trail Project, a mobile exhibition of artworks inspired by the National Forest and its wildlife, highlighting the importance of being outdoors and connecting to nature. Mounted on bicycle trailers, INSTAR plans to tour the large poster size artworks to locations within the Forest, also creating an online exhibition for people to add their own contributions. The Paper Trail Project aims to stimulate responses to the newly discovered relationships with nature during the pandemic.
Leicester-based visual artist Lucy Stevens will produce a pocket-sized printed guide which brings together ornithology and wellbeing. Working with a mindfulness meditation teacher and birding volunteers to share techniques for birdwatching, recording species, and mindful listening, Lucy will create a beautifully illustrated free guide which will help people better connect with nature through National Forest sites.
Circularity are based in the heart of the National Forest. Their project Songs from the Wood will bring together writers, creatives and digital practitioners from South Derbyshire, East Staffordshire and North West Leicestershire to develop new songs and spoken word inspired by the National Forest and a podcast to explore what 'Nature' means to people.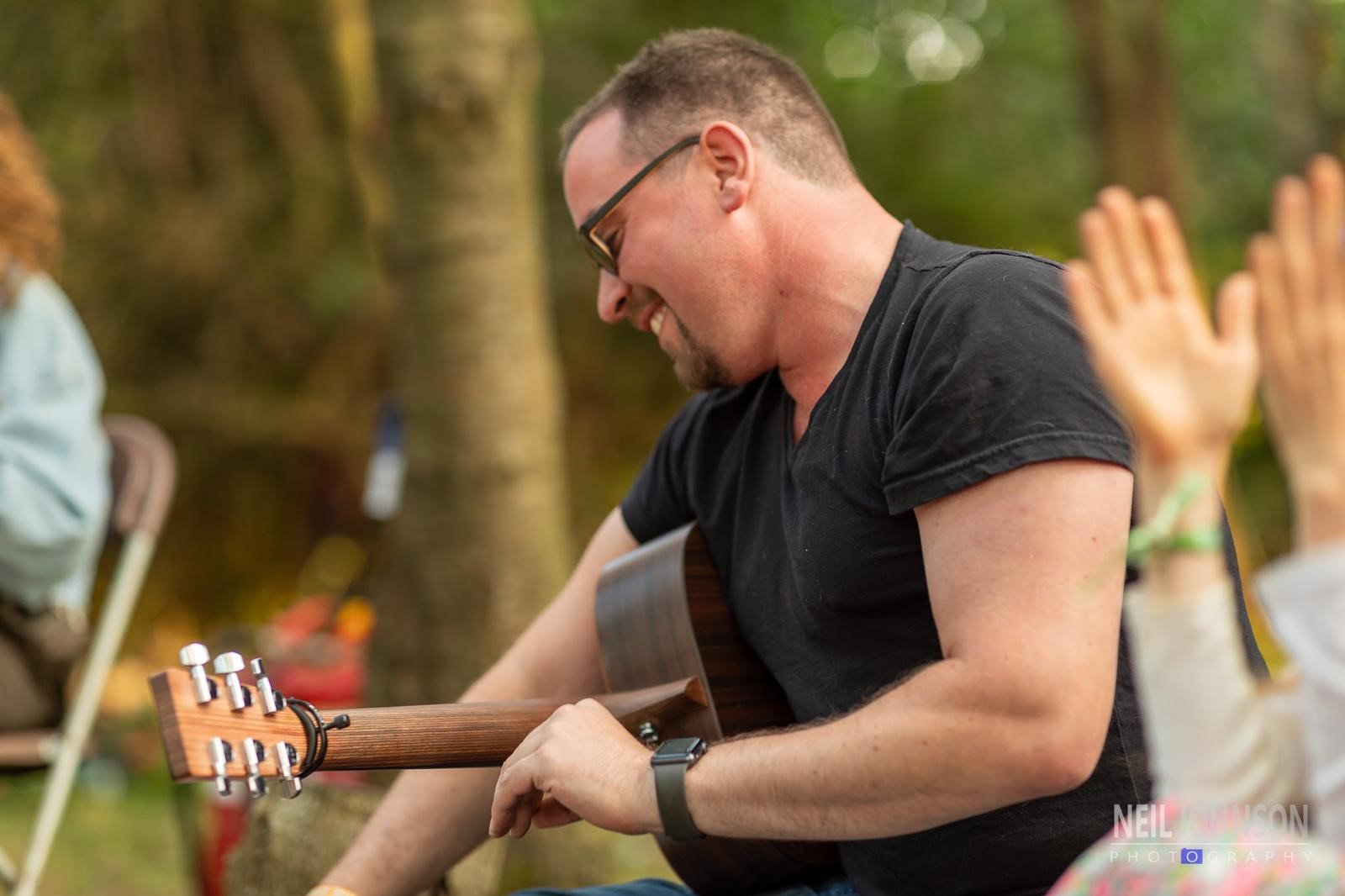 Purple Theatre will create a new project to bring children and young people together to celebrate local parks, woodlands and outdoor spaces. Combining the local landscape and rich resources of outdoor spaces with a variety of performance-based activities, the project will include drama, music, singing, dance and prop-making. Taking the performance elements outside and using the outdoors for inspiration will provide a different perspective, and will help promote understanding about the local environment and wider sustainability issues including the climate emergency.
Whispers From The Woods, led by Arts Melbourne and artist Dan Webber, will bring young people together to reflect upon what the outdoors and the National Forest in particular has meant to them during Covid. Using poetry and text these ideas will come together as a street art installation, presented in Melbourne and surrounding woodlands.
We are looking forward to supporting these projects over the coming months and seeing how they each develop. Regular updates with be posted here with insights into the creative process and ways to get involved, so keep returning to find out more.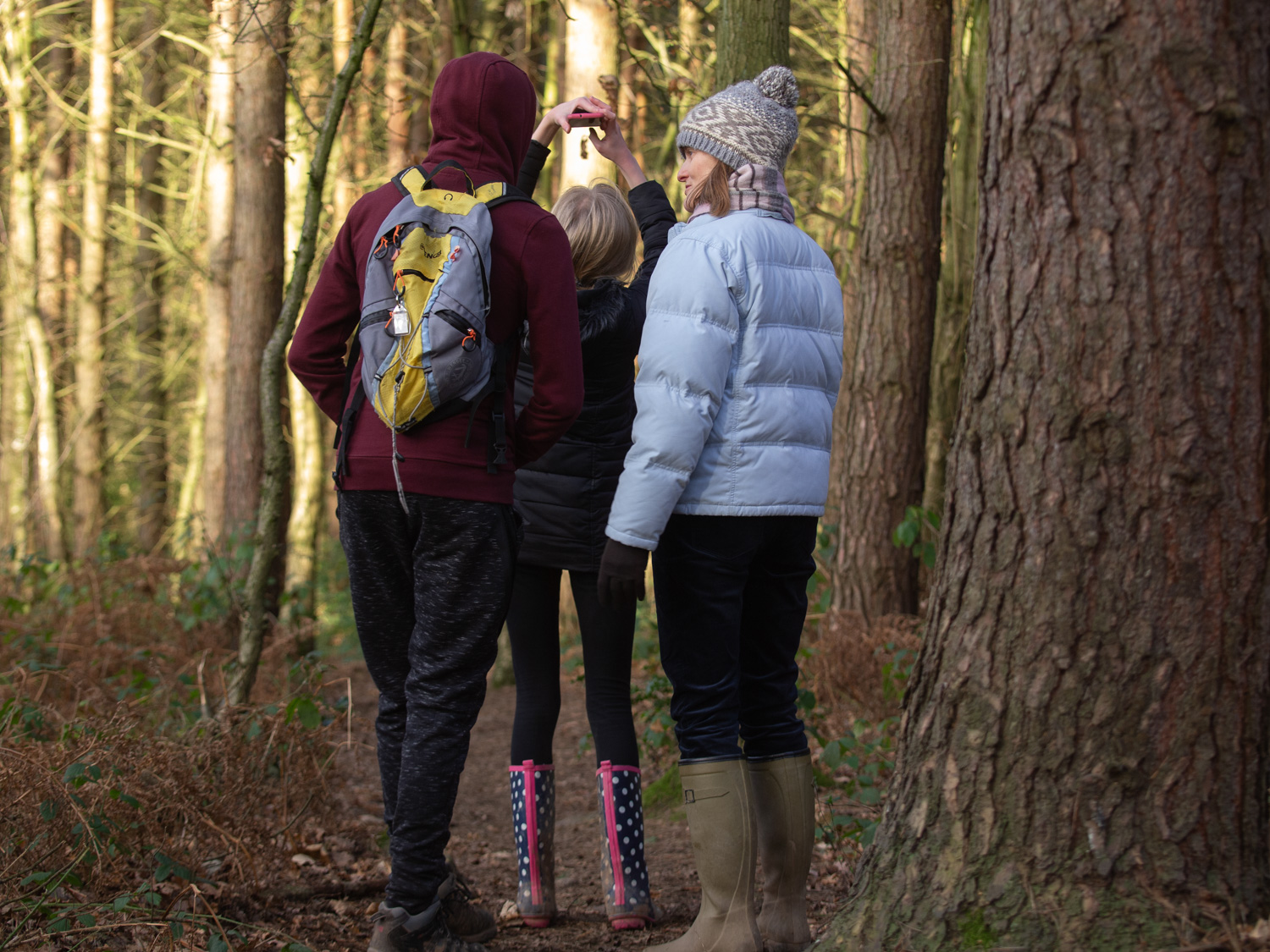 Image credits: (Image 1) by Lucy Stevens, (Image 2) Rachel Howfield Massey, Other Ways to Walk, photo by Paul Floyd Blake, (Image 3) Circularity, photo by Neil Johnson, (Image 4) Arts Melbourne, photo by Andrew Jansen.
Give to the Forest
Give monthly or one-off donation?