Arts Grant funded project celebrates the humble hedgerows of the National Forest
17th May 2023
Through this year's National Forest Arts Grants, we've been delighted to support Charnwood-based artist Ruth Singer to create Blossom and Thorn, a project exploring the extraordinary and humble hedgerows of the National Forest.
Throughout April and May, Ruth along with a team of volunteers have been meeting with hedges along the National Forest Way and sharing their stories. From this gathering of hedge learning, using maps, observations and emotional connections, Ruth will create a textile artwork to be shared within an ancient hedge at Timber festival.
Ruth explains: "Blossom & Thorn is about celebrating the overlooked and underappreciated hedges of our National Forest landscape. Woodlands and large, veteran trees tend to get a lot of our attention, whilst humble hedgerows are a little forgotten, but can still hold amazing hedgestories".
To launch the project Ruth led a guided hedge walk in Newton Linford along a section of the National Forest Way in Leicestershire. A team of 14 explored several stretches of hedges of varying conditions. They found some were clipped, some semi-wild, and others were entirely natural. Most of them had signs of old laying within them and there were a variety of species including the unexpected gooseberry.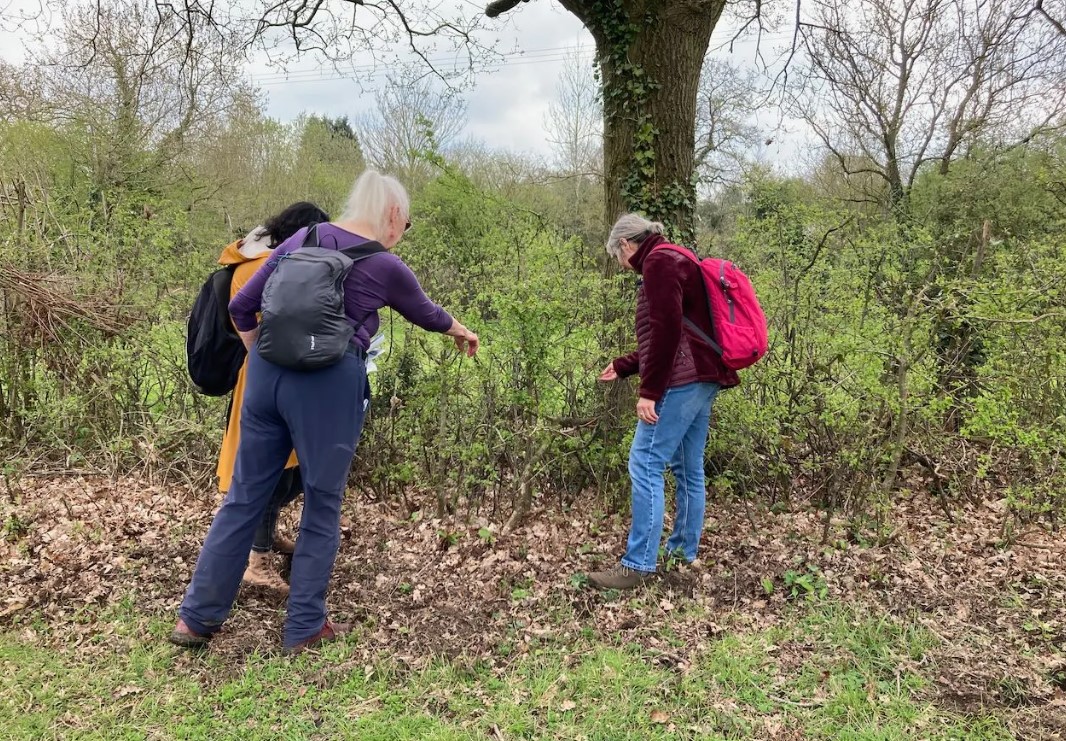 'Blossom and Thorn' is an opportunity to engage with the local landscape history in a way that encourages you to slow down and observe what often goes unnoticed. Volunteers can still join the project and offer sightings and observations of hedges along the National Forest Way. A hedge spotters guide has been created to accompany walks, providing photographs, descriptions and illustrations of things to look out for and is available digitally or as a printed booklet.
Further information about the project can be found here. If you would like to take part all contributions should be submitted by 31 May so that they can be incorporated into the artwork.
Blossom and Thorn will be presented at Timber Festival 7 – 9 July, where Ruth will also be leading a walk to look at ancient hedges around the festival site.
If you'd like to help us continue to support arts and culture projects in the National Forest, then considering donating or if you're someone who has a project in mind, then check out our grants.
Give to the Forest
Give monthly or one-off donation?