New grants launched to boost tourism in the National Forest  
9th Mar 2022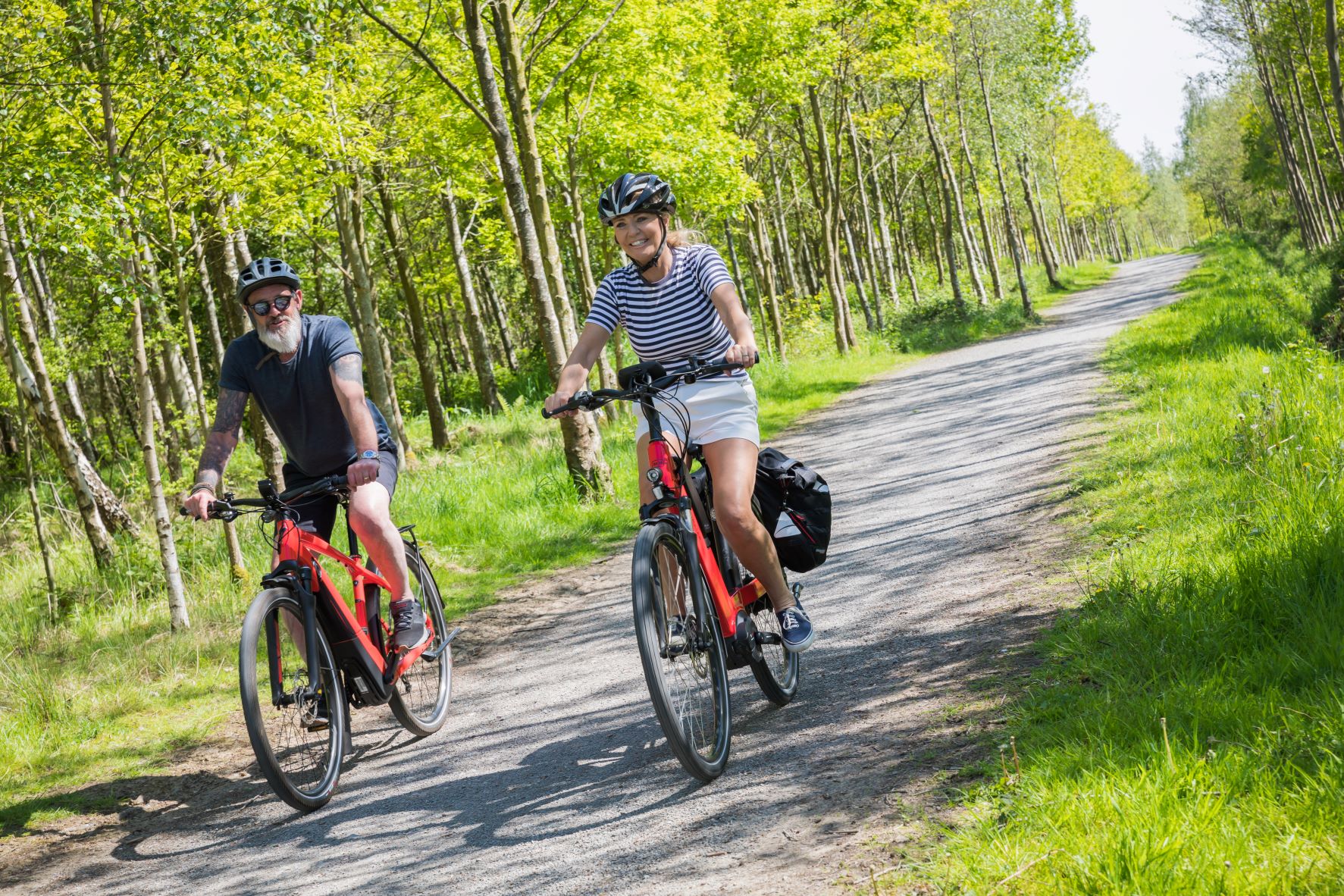 We're pleased to announce that we are piloting a new grants scheme to help fund projects aimed at boosting sustainable tourism in the National Forest. 
The grants have been set up to support businesses with their continued recovery from the pandemic, and to encourage them to invest wisely now to create a greener future for the sector. 
The Sustainable Tourism Grant Scheme will pilot and fund new and innovative activity which will help providers of tourism accommodation, hospitality, attractions, and experiences to improve and promote access for all visitors to surrounding woodlands and habitats, strengthen visitor connections to the Forest, protect and enhance nature to improve the visitor experience and raise awareness of the National Forest story and our future vision.  
We're inviting applicants to come forward with proposals that align with the National Forest's 25-year vision and can put forward projects that help to develop the National Forest as a landmark sustainable tourism destination: inspired by the Forest, accessible to everyone, and responsive to the urgency of climate change. 
We would especially welcome projects that may help to extend the visitor season, or offer creative and innovative experiences which are new to the Forest. 
We hope to award between five and seven grants within a budget range of £1,000 - £5,000. We expect that the work funded by these grants will take place within the National Forest boundary, although organisations who apply need not be based in the Forest.
John Everitt, chief executive of the NFC, said: "There is a growing demand for more sustainable holidays and short breaks, where visitors know they are supporting green jobs and having a lower impact on the planet. We're excited to be launching our sustainable tourism grants here in the National Forest and leading the transition to a low carbon destination." 
In addition to this new grant scheme, we have recently produced a design guide for sustainable tourism accommodation development that is targeted at landowners, operators, investors and developers. The guide sets out a rationale for encouraging new and retrofitted tourist accommodation development that will help to create a distinctive National Forest character and sense of place, and that can contribute to a net-zero carbon future. You can find out more about the guide, here.  
The Sustainable Tourism Grant scheme is open now and the deadline for submission for applications is 5pm, on Tuesday 31 May. You can find out more about the scheme and apply, here.
Give to the Forest
Give monthly or one-off donation?